26 de januari de 2021 / Fietsverhuur
Electric bicycle rental in Ibiza
Though at first they were designed for urban use, now you can enjoy electric bicycles in other settings.
Renting an electric bicycle in Ibiza is a flourishing activity. This is why there are more and more eBikes for all types of cycling, and to meet the needs of everyone who uses them.
Ibiza is the perfect place to make your escape and enjoy beautiful landscapes. It has been declared a UNESCO world heritage site and a perfect place for both residing and vacationing for those seeking to escape the daily hustle.
Each day more users are interested in these types of bicycles to move about the island, which may make you wonder if it´s advantageous for you to rent and e-bike in Ibiza, and whether it´s your best option. What is an eBike and why would you want to rent one?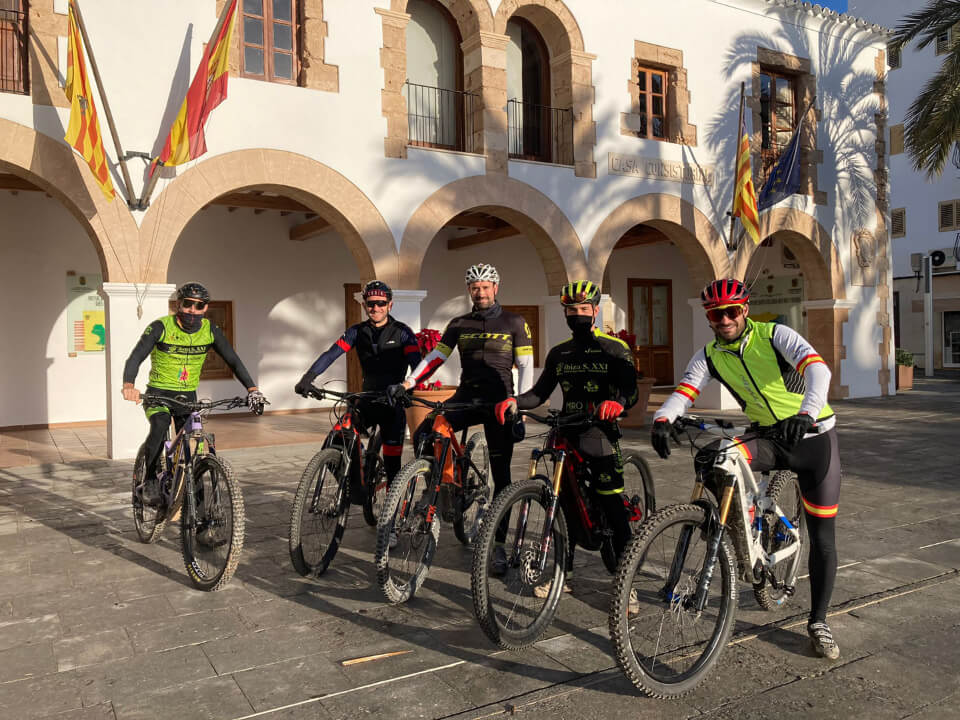 What is an eBike and what are their basic technical characteristics?
The eBike or electric bicycle is a type of electric vehicle that consists of a bicycle with an electric motor which helps to propel if forward by facilitating the back wheel´s movement. In order for it to work, one must pedal so that the motor functions and helps strengthen pedal strokes. The energy is stored in a battery.
The eBike is, without a doubt, a assisted pedaling bicycle. It´s the push that you need at key moments, and will help you get places you had never imagined. It will assist you as long as you continue pedaling, to go as far as you need to.
Assistance modes
Ebikes tend to have between 3 and 5 assistance modes. One of these is the eco. Other modes include the tour, active or track, which double your pedal strokes. The last would be the power or turbo mode, which triple your pedal strokes.
They also tend to have a walk mode, which can be activated on the handlebars. The pedals may be normal or PSD.
Motor and power
It´s interesting to note that the motor can be found on the back wheel, front wheel, or crankset.
Power shouldn´t exceed 250 W because otherwise, it wouldn´t be considered a bicycle.
Battery and operating range
There are various types of batteries. The most common are between 400 and 500 wh. Their charging time tends to be roughly 4 hours. Rental bicycles won´t have battery issues, since they are cared for perfectly due to habitual use.
The operating range of an eBike depends upon the model, but many other factors as well, including weight, assistence modes, height differences, tire pressure or jams, among others. They tend to last between 30 and 100kms.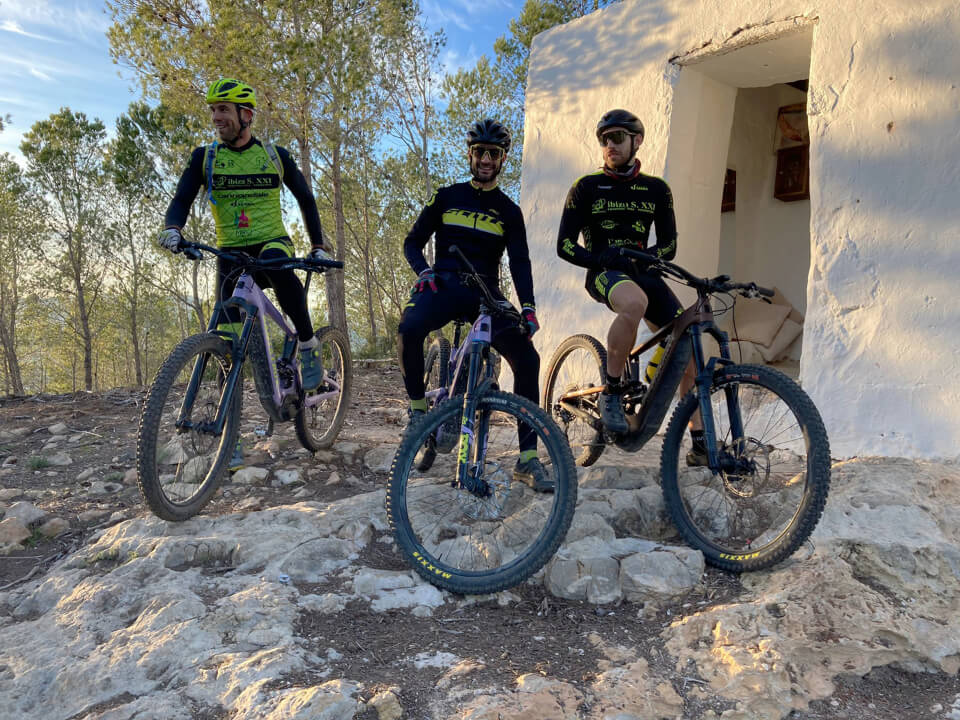 Why rent an electric bicycle in Ibiza?
If you are traveling through Ibiza and don´t know if this sport is for you, want a concrete route in Ibiza, or simply feel like doing something different, renting a bicycle in Ibiza is, without a doubt, one of your best options.
If you frequently use bicycles, eBikes will help you to go the same distance in less time and help you take better advantage of your routes. If you don´t often use them, you can try the activity once more, and beat laziness by going the same distance in less time than you would on a regular bicycle or walking.
One of the main reasons for renting an electric bicycle is that you can travel gorgeous routes in Ibiza, practicing this activity alone or with company. It´s another way to enjoy existing routes and take full advantage of them
.
Some fo the routes that you can do in order to discover Ibiza are the Rute of Sa talaia, Cala Llonga, Salinas-Es Codolar, Costa Sunset, San Lorenzo, San Lorenzo, San Gertrudis, Sa Capalleta, Calas de San José, Valle de Morna and many more.
There are routes of differing distances and difficulties. All of them will help you to get to know the island very well, and some even require you to rent an electric mtb.
You´ll get to know the main cultural points of interest, including lesser known areas, and you will experience cycling to the fullest extent, enjoying the mountains with even more spectacular descents.
In any case, it´s a great way to enjoy nature, connect with it and see incredible new sites. To rent an e-bike in Ibiza is to utilize an ecological, economical and healthy form of transportation.
Another added benefit of renting an electric bicycle, in addition to saving you from a cost of purchase since it´s only for occasional use, will be that you don´t have to worry about maintenance, repair or any other technical aspects. All you have left is to enjoy your bicycle.
Final conclusions
If you want to enjoy a unique experience in Ibiza and get to know the most well known routes, and hidden corners, considering renting an electric bicycle in Ibiza is, without a doubt, one of the best decisions that you can make. Are you ready for it?
Available in April